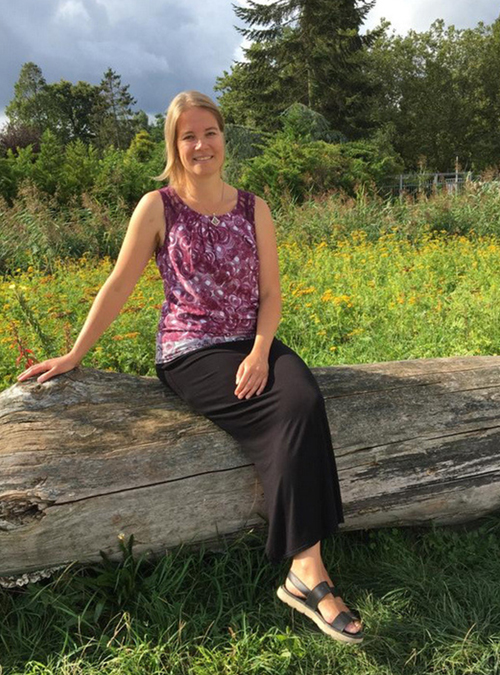 Yvonne Lesser considers the BASI method a unique combination of clear form and concentrated and graceful movement, comprehensive physical and mental challenge, always with a personal approach of the trainer. This is why she wanted to become a Basi Pilates trainer, taught by Natascha Eyber in Munich, Germany.
Yvonne has extensive experience with teaching privates, duos and groups. She gives lessons at a studio near Oosterpark and one near to Vondelpark, or at people´s homes and offices. She has been teaching at The Movement Practice, Ginger Pilates and Shape All In in west, Train More and Fresh Fitness in the pijp, Medico Vision in the Olympisch Stadion.
During her academic studies she discovered that the focus on the mind can lead to neglecting your relationship with your body. After only a few lessons of Pilates she knew that Pilates could satisfy her curiosity of learning to become vital and resilient and of improving health.
BASI Pilates, the method Yvonne Lesser was educated in, is a method developed by Rael Isacowitz, one of the most prominent names in the Pilates world. Rael is renowned for his emphasis on the holistic nature of the method, his focus on teaching people to think, rather than simply to perform exercises, and his insistence that a Pilates education needs to be of the very highest quality.
Joseph Pilates (German-American, 1883-1967) developed his method in the first half of the 20thcentury. He wrote the book Return to life through contrology (1945). Pilates was convinced that the disciplined practice of his method leads to better health and greater personal awareness, which in turn contributes to the world becoming a more pleasant place with less physical suffering.
Yvonne offers you to experience the uplifting abundance of possibilities Pilates holds for everyone. Let yourself be surprised! Welcome!
Yvonne offers private, duo, in-company and weekly group lessons (maximum of 10 practioners) in English, Dutch and/or German in Amsterdam.
"Power comes from inner peace"