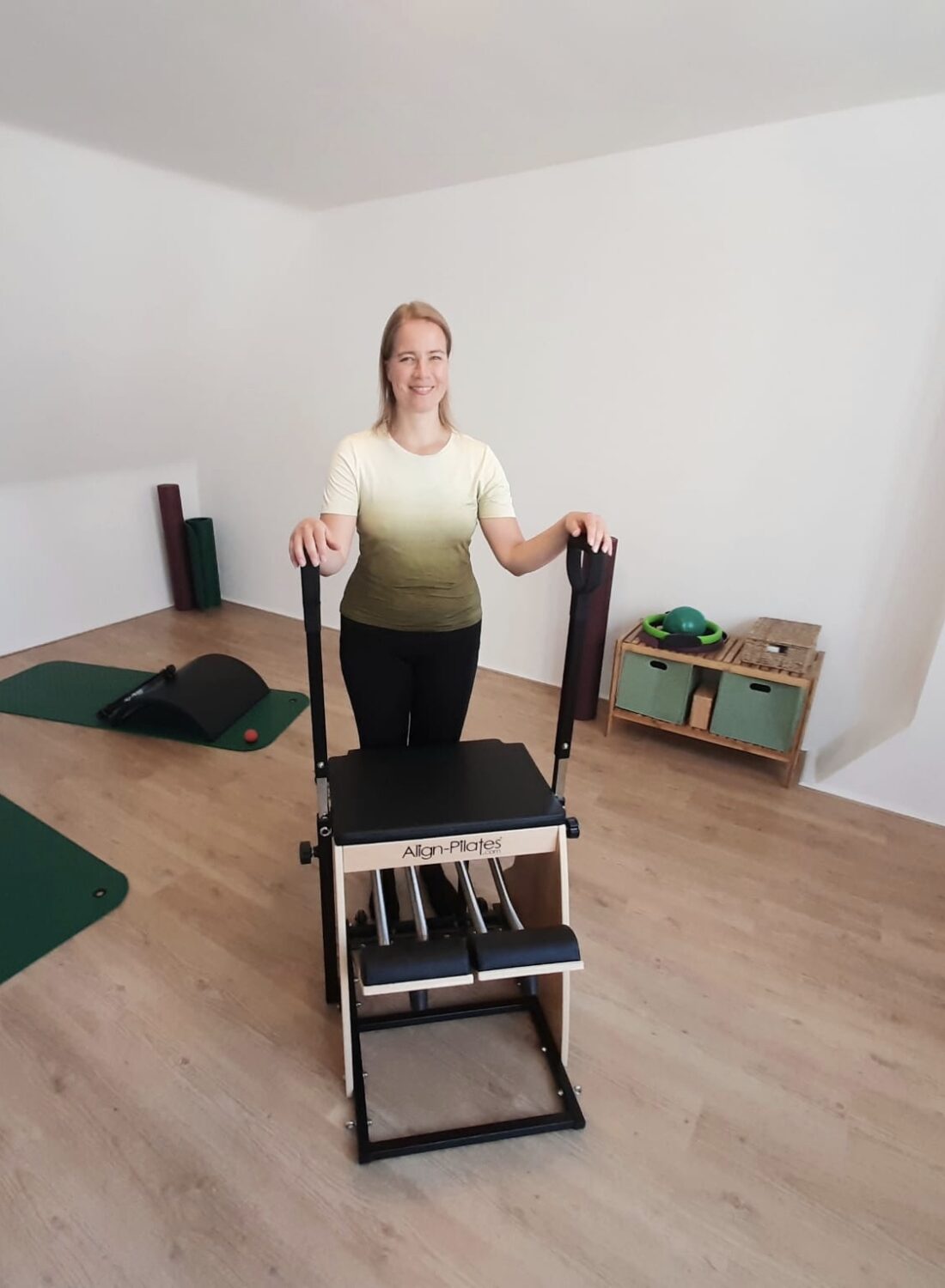 Yvonne Lesser was born (1973) and raised in Munich, Germany. Her love for her Dutch-Indonesian grand-mother brought her to Amsterdam in 1994. After her post-academic studies she worked as an audio-visual archivist and film historian. When she became a mother, she delved deeper into her passion of finding reliable answers to all kinds of questions.
When she started going to Pilates classes, she realized that she was all living in her mind. The strong positive feeling after the lessons told her that she was on the right track. She started to learn how to move better to feel better and wants to share what she learned and learns with you.
Choose Yvonne, because she:
has been teaching clients like you since 2016, average bodies with aches, pains and injuries. In English, Dutch and German.
offers Warrior Pilates especially for men doing martial arts and men who want to live and move more from their center
received a BASI Pilates certificate by Rael Isacowitz, one of the leading educational trainings of modern Pilates
has been influenced by various Pilates trainers from the US, Germany and The Netherlands and other movement methods like Qi Gong, Tai Chi and Feldenkrais
treats every client as a whole: a body, mind, soul and spirit and energy system
has extensive experience with private and group lessons in Amsterdam. She has been teaching at The Movement Practice, Ginger Pilates and Shape All In in West, Fresh Fitness in De Pijp, Pilates Noord, PerfeKt Pilates in South, Miesko in East and Full Circle Studio in the Jordaan, Fit for Free in Watergraafsmeer, Pilates Noord near Noorderpark, Reload Club in Indische Buurt
has personal experience with and knowledge of Rolfing, Shiatsu, acupuncture, philosphy, psychology, language, film, arty/social/mind images, children, the elderly, diverse human cultures
learns every day, searches for and finds new insights, ways of understanding humans and life on various levels and from all directions in her life
RECOMMENDATIONS
Inka Heckeler:
Yvonne's Pilates lessons are a fantastic way to relax body and mind. The instructions are clear so you can fully understand the purpose of each exercise. It's also a lot of fun. I just wish I could attend the lessons more regularly.
Janine Lacroix:
Yvonne gives great Pilates lessons and is looking after every participant in order to improve their Pilates skills. Her lessons are fun, relaxing and empowering mind and body. Nice Pilates experience and pleasant atmosphere!
Mae Daalder:
Ik ben Mae, 17 jaar. Ik ben begonnen met Pilates omdat ik een scoliose heb en Pilates een hele goede manier is om onder andere je rugspieren te versterken en zo verdere verschuiving van de ruggengraat te voorkomen. Ik heb geleerd bewust naar mijn lichaam te kijken en dit bewustzijn is voor mij een gewoonte geworden in het dagelijks leven: recht op je stoel zitten, je voeten netjes naast elkaar zetten of je ademhaling gebruiken als bron van kracht, allemaal voorbeelden van hoe je Pilates toe kunt passen. Bij Pilates kijk je naar wat goed voor jou en jouw lichaam werkt en daarom kan ik het aan iedereen aanraden. Vooral als je jong bent kun je de lichaamsadviezen goed gebruiken om later in het leven nog net zo lenig en in balans te zijn als eerst.
Frederique de Jong:
Pilates is een goede manier om spieren te kweken en te werken aan een krachtige houding. Yvonne maakt je tijdens haar lessen bewust van je lichaam en geeft op een fijne manier les. Na een 'live' intake volg ik Yvonne's lessen sinds april 2020 digitaal. Zo mis ik nooit een les, waar ik me ook bevind.
Kristina Hörschläger:
Yvonne hat online meiner 90-jährigen Mutter Pilates gegeben. Yvonne kann sich sehr gut auf alte Menschen einstellen, sowohl physisch als auch was das Tempo angeht. Sie erklärt mit einfachen, klaren Worten was zu tun ist. Sie ist gleichzeitig freundlich und motivierend und hilft einem auf die Sprünge. Dabei ist es ihr wichtig körperliche Grenzen zu erspüren, aber niemals zu überschreiten. Meine Mutter hat gestrahlt wie ein kleines Mädchen im Ballettunterricht und sich sehr wohl gefühlt! Ein absolutes GO für jeden, der sich selbst etwas Wohltuendes gönnen will.