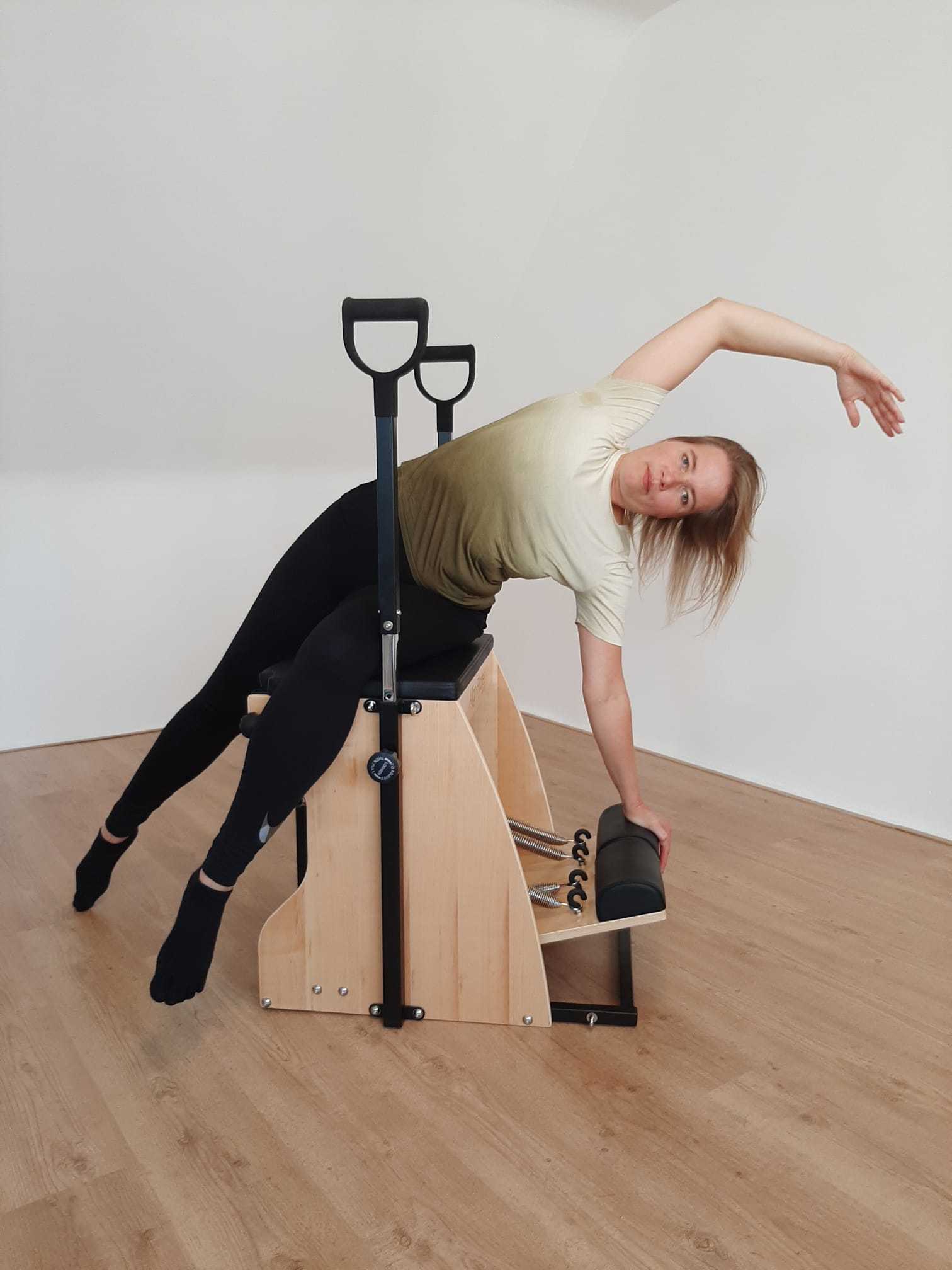 Pilates
Pilates gives you a long-lasting impulse to move freely, smoothly and full of vitality again.
"In 10 sessions, you feel better, in 20 sessions you look better and in 30 sessions you have a whole new body."
Pilates is a movement method that has been around for 100 years. Invented by Joseph Hubertus Pilates (1883 – 1967), who was born in Germany and died in the US.
Joseph Pilates has coached dancers, athletes, actors and others to effectively recover from injuries and pain and to perform better. And also to prevent people from suffering from their body.
Pilates trainers still do that: Coaching clients to do the Pilates exercises to recover from or prevent pain and injuries.
Modern man suffers from many ailments that are caused by, among other things, overstrained muscles, stiff joints and blockages. Overload and also underload of body and mind. Imbalance is the result. Pilates helps the body to restore balance for a long time by breaking unhealthy patterns. And by learning healthy patterns. This is a efficient process, without any stress and performance pressure, step by step.
RISE STRONGER Pilates
Rise Stronger Pilates is no classical but modern Pilates. This means we are constantly inspired by the latest scientific insights and modern views on the human body. And also by other methods that use equally safe movement techniques such as physiotherapy, Mensendieck, Feldenkrais or qi gong. The emphasis is on the therapeutic aspect, for the prevention and recovery of, among other things, injuries, chronic pain and burnout.
Modern Pilates is a holistic full body movement method. You do exercises to find your deep muscles again. Stretching hydrates your fascia and makes you feel supple again. Conscious breathing calms your nervous system. By paying more attention to your sensations in your body, you restore the balance between the muscle groups. All this makes you more mobile and powerful in daily life.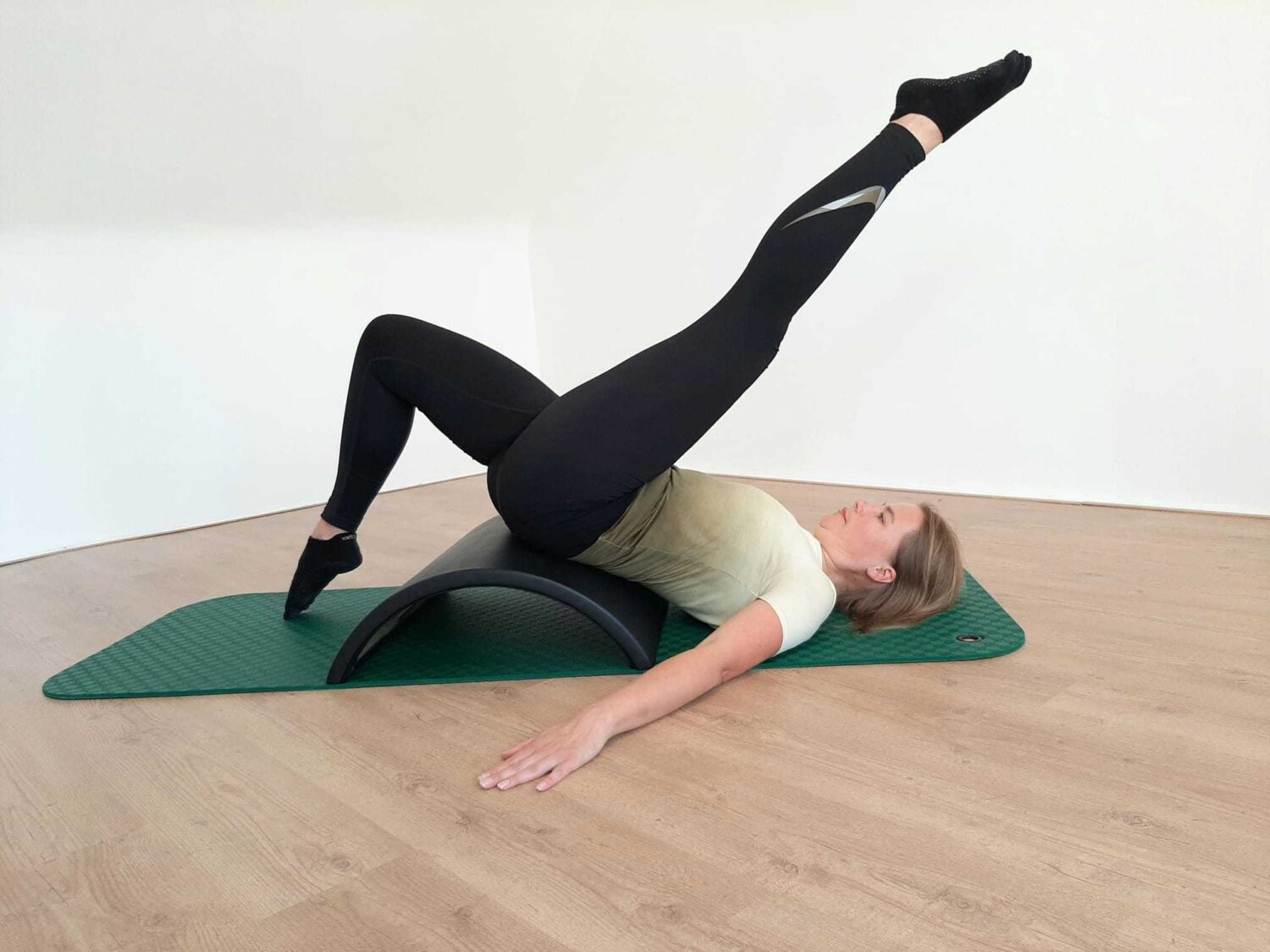 Practitioners have these goals:
better breathing and blood circulation
more strength and mobility
fall prevention
less tension and pain in muscles, tendons or joints
healthy and smooth movement patterns in your daily life
better performance in sports and martial arts
feel better in your body
more vitality
more focus and peace in your mind
recovering from exhaustion, burnout, pain, injuries
Why Rise Stronger Pilates?
After her academic training and work as a film historian, Yvonne has done a thorough and long-term Pilates training for the mat and the equipment at BASI Pilates.
She has been watching people and their behavior all her life. Every day she is fascinated by the human body and never gets tired of observing human movements. Because of her work with children and the elderly and her in-depth experiences with people from various backgrounds, she has an open attitude and a listening ear for her clients.
"Over the years I have developed a personal style of teaching. And I will help you get from where you are now to where you want to go."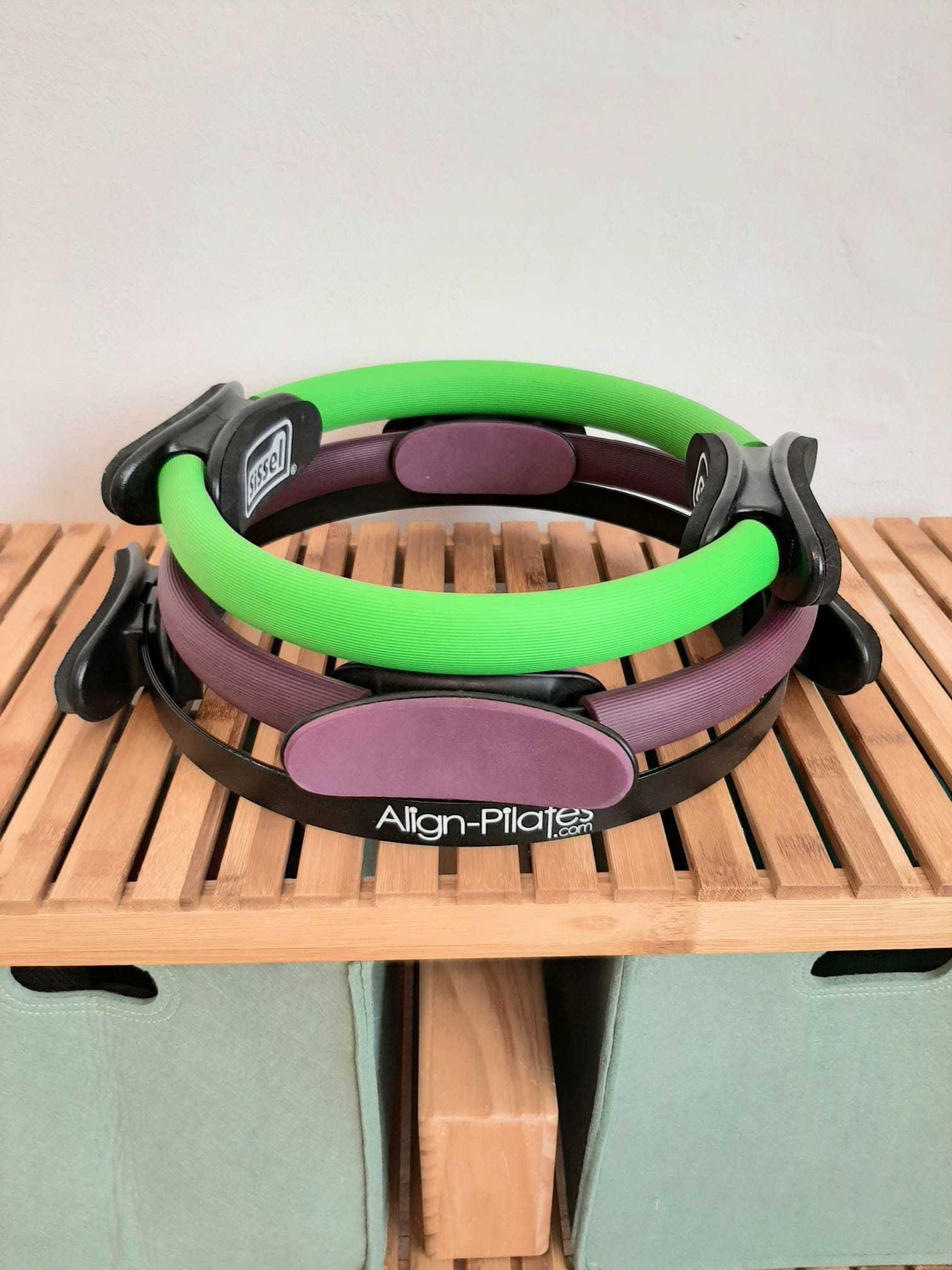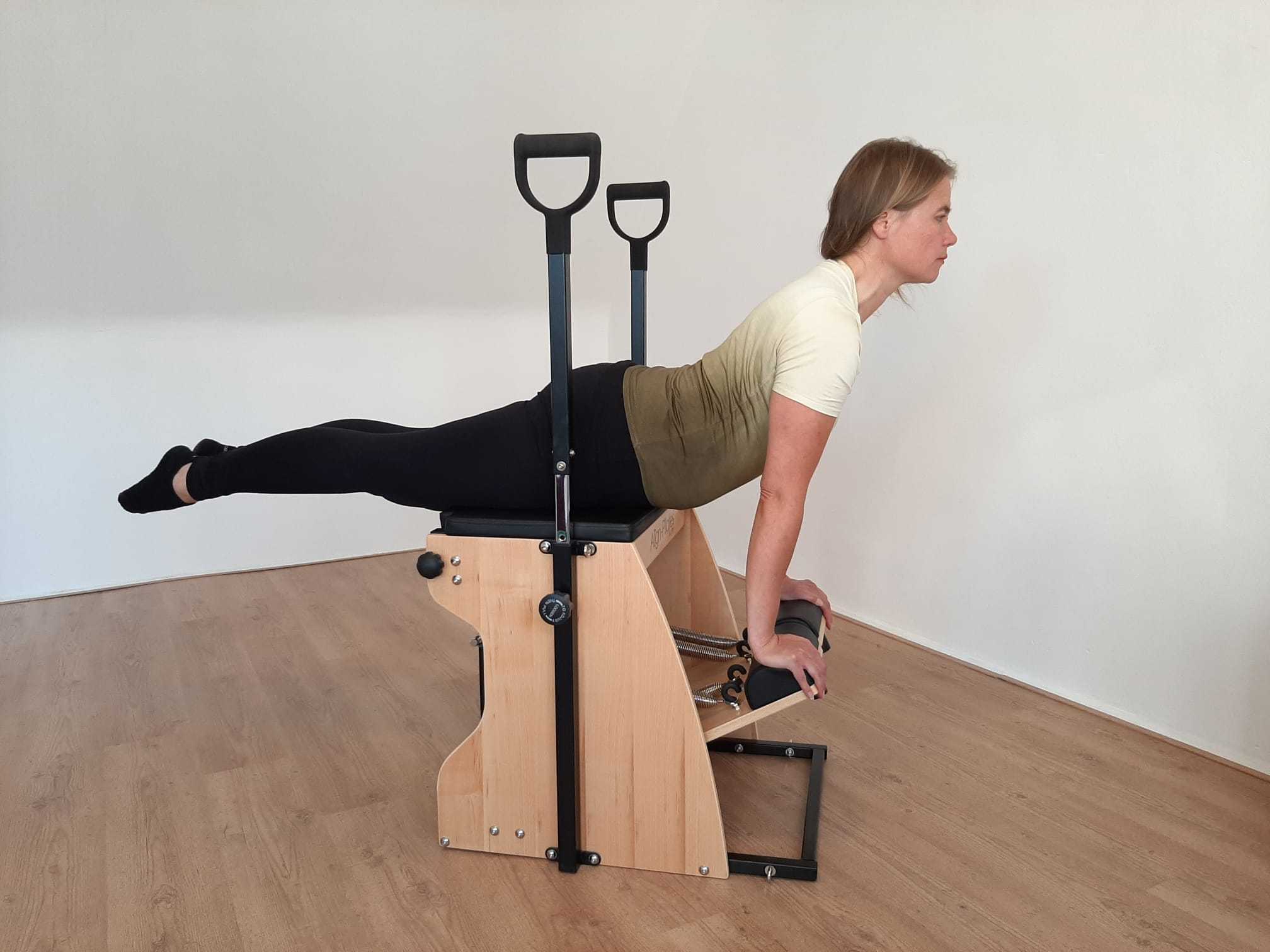 Yvonne wants to teach you the heart of the method by coaching you with very precise instructions. You practice movements on a mat or a Pilates device and then apply it in your daily life: sitting on your chair, in the car, on your bike or while cooking. It starts with your conscious and deep breathing. By focusing your attention on your breathing, your nervous system relaxes. Only a healthy nervous system and a focused mind can control your deeper muscles. Each exercise always starts with finding a stable position from which you can make a powerful movement.
Rise Stronger Pilates invites you to a peaceful and beautiful space for private lessons and duo lessons. Yvonne creates a lesson program based on your individual needs and wishes. She also uses insights from physiotherapists, methods such as Feldenkrais, qi gong, tai chi and trauma therapists and therapists who treat chronic pain patients.
Everyone is welcome. Whatever stage of your life or whatever state your body is in.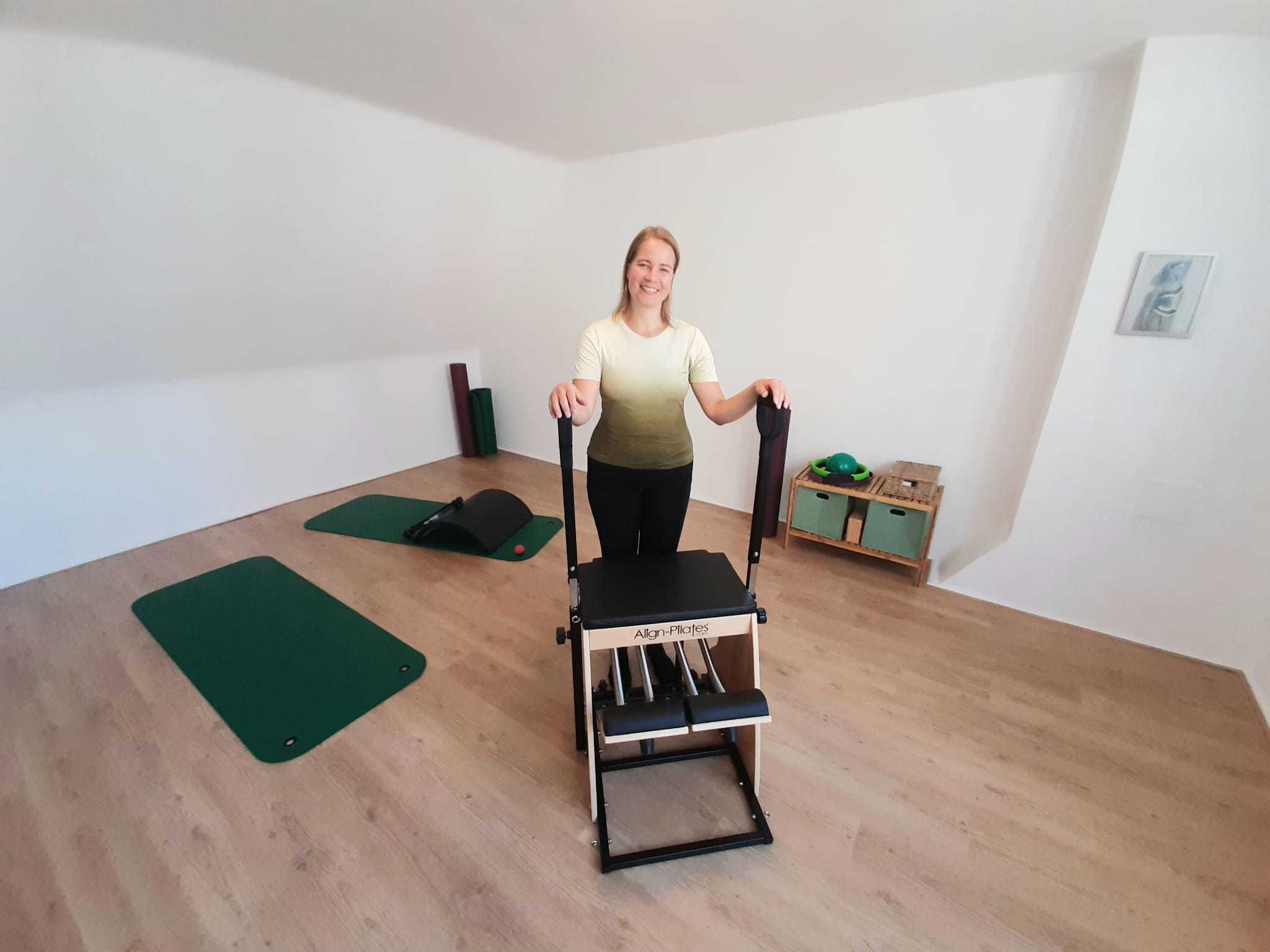 Contact us for a free 20 minute consultation. This can be done online or in the studio in the Rivierenbuurt in Amsterdam Zuid.
Mail to yvonne@risestronger.nl for an appointment.
Pilates is een bewegingsmethode die reeds 100 jaar bestaat. Uitgevonden door Joseph H. Pilates (1883 – 1967).
Pilates is een bewegingsmethode die reeds 100 jaar bestaat. Uitgevonden door Joseph H. Pilates (1883 – 1967).